5 Tips for Traveling Abroad
We are leaving soon for our first overseas trip in over four years. 
I am not the savviest world traveler, but this isn't my first trip abroad either.
However, since it has been a long time since we've traveled anywhere, I've been researching travel tips from the pros. 
I thought there might be others in the Crone Community planning trips abroad this year that might be interested in the tips I found.
So here we go:
Tip 1: Pack Light! 
Every article starts with this tip for a reason. Heed this advice! I didn't listen to wiser travelers when planning my first trip to France, and I was SO SORRY!
Take a small suitcase (24" is best), especially if you plan to travel by train once you land.
Layout what you think you'll need, and then leave 1/2 of it behind.
Your carry-on should fit on top of your suitcase, so you only have to pull one piece of luggage.
Take a small backpack-type purse or cross-body, so you don't have to deal with a bag slipping off your shoulder while pulling your luggage. 
Use packing cubes to keep your suitcase organized. Also, they compress your clothes so you can fit more in one bag. 
Tip 2: Take Safety Seriously.
Buy a theft-proof purse with locking zippers, cut-proof straps, and RFID blocking.  
Only take what you need for the day's sightseeing. Limit the amount of cash you carry with you, and if you have multiple credit cards, only take one with you, so you aren't stuck if something does happen.
Make copies of your passport, driver's license, medical cards, and credit cards if you need to make a police report, get a new passport, or cancel your cards. 
Watch out for scams on the street, especially around tourist sites. Listen to your intuition! (Most common street scams)
These safety tips come from experience.
For example, I had my wallet and passport stolen in France. Fortunately, my credit cards were separate from my wallet, so while they got my cash and passport, I still had my cards, and I wasn't left without funds. Also, I had copies of my passport which made it easier to replace before going home. 
I was almost a victim of a street scam. Luckily, I had my French-speaking, street-savvy partner with me, and he sent her on her way without any of my money in her pocket. 
Tip 3: Use Cash and Credit Cards Wisely
Check with your bank and credit cards to see what they charge for foreign exchange rates and transaction fees. 
If necessary, get a credit card that does not charge transaction fees and use it for most of your purchases. 
Notify your bank and all credit cards of the dates and where you will be traveling so they don't refuse transactions. 
Use your credit card rather than a bank debit card for purchases. Credit cards will cover any losses caused by card number theft. 
Go inside banks to get cash with your debit card. Avoid getting money through random ATMs since it may be a "card skimmer" that steals your credit card number. Also, be aware of any people nearby when using an ATM. If you feel uncomfortable, leave. 
Use cash for small purchases to limit the opportunity to steal your credit card number. 
Tip 4: Use Technology.
Contact your cell phone carrier and pay for overseas coverage while traveling. It can be a costly surprise if you don't!

Bring a laptop. You can avoid standing in lines by buying your tickets for transportation and tourist attractions online, and it's so much easier to do with a computer than on your phone unless you are a lot handier than I am!
Unless you are a photography buff, leave your heavy camera gear home. I have found that I often left it behind when sightseeing and used my phone instead. 

Be careful using free WiFi. For example, don't access bank accounts or other sensitive information while using free WiFi. Also, make sure any website you visit is secure by looking for HTTPS in the URL. 
Bring a portable battery for charging your phone on the go. 
Ensure you have the proper adapters for electrical outlets in the countries you are visiting. 
Tip 5: Stay Healthy.
With covid, it goes without saying (but I'm going to say it anyway) to bring N95 masks and wear them in crowded areas. Of course, you will need proof of vaccinations and possibly proof of a negative covid test before boarding transportation. It's essential to learn the rules of the country you are traveling to before leaving.
Bring a small first aid kit and any over-the-counter medications you commonly use. 
Make sure you have enough of your prescription medications for the whole time you will be traveling. 
Bring an extra pair of glasses if you have one, in case you lose or break the pair you usually wear. 
Carry hand sanitizer and antiviral wipes with you at all times. 
Taking a daily immune booster is always a good idea and especially important when traveling. 
Use a water bottle with a built-in filter, so you don't have to worry about buying bottled water.
I've never bought travel insurance before, but we did purchase it this time.
Because this trip is for such a long time and we made reservations at numerous lodgings and transportation between stays, there is a lot that can go wrong. 
I hate to spend the extra money on insurance and hope I will not need to use it, but I feel better knowing we are covered if anything goes wrong. 
I hope these travel tips are helpful for you and allow you to have a fun, worry-free vacation. Also, please share any special tips you might have that I didn't include (I know there is probably a lot that I missed).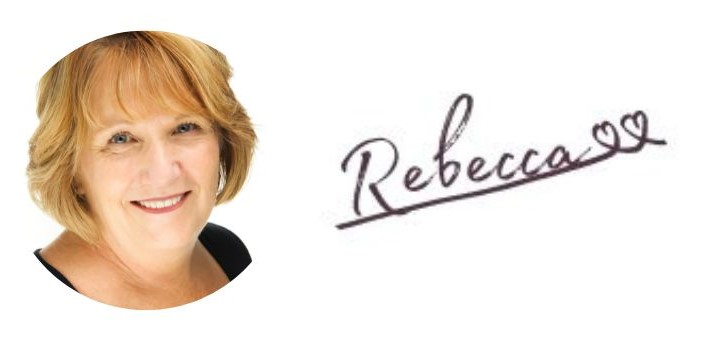 Join the conversation in our private Creative Crone Community Facebook group. Click the button below.