3 Ways to Journaling More Consistently
I love journals!
I have stacks of them. All different kinds: lined, unlined, dot journals, multi-media art journals, big, small, and medium.
One thing they all have in common is that they are mostly empty. 
I struggle with consistently writing in a journal.
I start enthusiastically (usually at the beginning of a new year or new month), then I miss a day, a week, and before I know it, months have gone by, and journal pages are blank.
I'm amazed by people who have consistently kept journals daily, like my partner Terrance.
His journaling style is simple. He uses a small pocket calendar where he notes any special events, even if it's just the day's weather. 
I decided to do a little research and find a way to become more consistent with my journaling. If you struggle as I do, I hope these ideas will be helpful to you!
There's no single formula for journaling success, so here are some ideas to help you develop your style, so journaling becomes an effortless habit. 
Finding Your Time to Journal:
1. Designate a time. Blocking out the same time each day for journaling may help you create a steady habit. For example, it could be first thing in the morning or the last thing you do before bed. 
2. Carry it around. If you prefer to write when inspiration strikes you, keeping your journal handy will let you jot down your comments on the spot. 

3. Be brief. Do you skip days until you have the time and energy to write an extended essay? An entry can be a single word or multiple pages, depending on what you want to express. 
Finding Your Method for Journaling:
1. Put pen to paper. Studies show that writing things by hand makes a deeper mental impression than using a digital device. So find a journal that inspires you to pick it up each day and write.
2. Get an app. If you are more comfortable on your phone or computer, you can find many journaling apps or create your template. The benefit is that you usually have your phone or computer handy if you like to write at different times during the day. 

3. Collect prompts. If getting started is a stumbling block for you, put together a list of prompts to give you writing ideas. You can find lists of prompts online or create your own. 
4. Pick a format. You can format your journal however you like. For example, write in complete sentences or use short bullet points. Pretend you are writing a letter or a story if you intend others to read your journal. 

5. Draw pictures. Are you more effective at expressing yourself through images rather than words? Use art to express your feelings. Make sketches or add photos or clippings with or without captions. 

6. Limit editing. Your writer's block can often be overcome by resisting the urge to censor yourself. Instead, let your thoughts flow freely instead of worrying about how they sound. 

Other Strategies:
1. Slow down. Develop calming rituals to make your journaling more enjoyable and productive. For example, find a comfortable and quiet place. Settle down with a cup of tea and enjoy the silence or play some music that inspires you. 
2. Note the date. Recording the date on your entry has a couple of advantages. First, it can make you feel more accountable. Second, it makes it easier to find past entries for future reference. 

3. Protect your privacy. If you prefer to keep your musings private, find a safe place for your journal and let others in your home know your wishes. Get a lockbox if you can't trust everyone in your home.

4. Share with others. Then again, you may want to share your journal with others. It could be a tool for working with your therapist or something to leave your children or grandchildren. 

5. Review and reflect. Whatever form your journal takes, looking back can be illuminating. Revisiting past entries will show you where you're making progress and where you might want to grow.
Here is what has been working for me.
Here is a journaling practice I came up with that works for me.
I found a 7" X 5" (approx.) bullet journal, and I created a combination to-do list, health tracker (exercise, sleep, fasting schedule), and a section for my intention or focus for the day.
Before I open my computer, I open my journal. I found a purple pen that I love writing with, and I keep it exclusively with my journal.
First, I list 2-4 things that I want to get done that day.
Then I spend a few minutes getting quiet before pulling a tarot card or two as a prompt for what I want to focus on to create my best day.
I like using tarot cards to help me get in touch with my intuition or subconscious, but the critical part is setting an intention for the day. 
I'll then write my health goals for the day and review how well I did the previous day.
Keep it simple.
I think this journaling style has worked for me because I've kept it simple and focused.
I don't spend much time writing about my feelings or emotions. I don't write long sentences or paragraphs that could take too much time.
I know that if I spent too much time on my journal, I would soon be setting it aside until I could find the time, which would likely not happen. 
Try some of the tips in this post and find a journaling style that works for you.
Leave a comment letting me know if any of these tips helped you become more consistent in your journaling practice.
Also, if you are already a journaling pro, please share your advice with the crone community.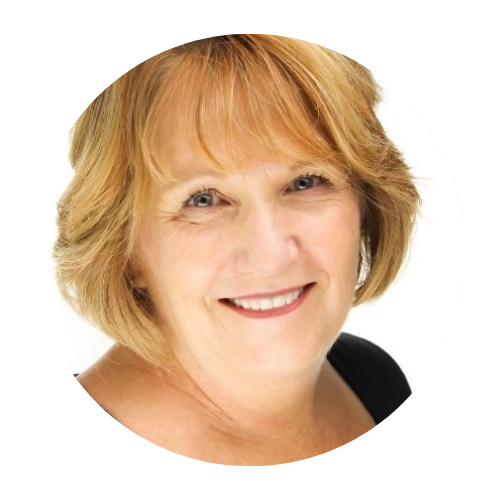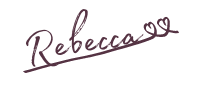 Join the conversation in our private Creative Crone Community Facebook group. Click the button below.