How I Stopped Peezing, and You Can Too!
I like many things about getting older, but wetting myself every time I sneeze, cough, pick up something heavy, run or jump isn't one of them. 
Peezing is very common for women over 60.
Because wetting yourself after your toddler years is somewhat embarrassing, we tend not to talk about it. Unfortunately, however, urinary incontinence is very common!
Especially as we age. 
In fact:
15% of women between 40 and 49
25% of women ages 60-69
38% of women 70 and older suffer from urinary incontinence.
In addition, 12% of women in their 60s suffer from accidents daily!
It doesn't have to be this way!
Please keep in mind that this post contains affiliate links, and in the event of a sale, I will be rewarded with a small commission (this does not affect the price you pay). I only recommend services & products that I truly believe in, and I pay full price for any product I review. You can read more here.
Let's talk about what causes urinary incontinence.
There are two common types of urinary incontinence: stress incontinence and an overactive bladder. You can have one or the other, or both. 
Stress incontinence happens when you sneeze, cough, lift something heavy, run or jump. Stress incontinence is the most common and the focus of this article.
An overactive bladder is caused by the bladder muscle involuntarily contracting.
These contractions allow you little to no control over when and where you urinate. As a result, you may suddenly have an urge to urinate and do so involuntarily.
You may also need to urinate more frequently. 
Getting up to go to the bathroom one or more times during a sleep cycle is called "nocturia" and is something else related to an overactive bladder.
You should discuss any incontinence problems with your doctor as they can usually help with medication or physical therapy.
How I stopped peezing.
I had stress incontinence. 
I had two children via natural childbirth in my late 20s, but this peezing problem didn't start until my late 40s and continued to worsen with age.
My first experience came when a friend asked me to jump on her new trampoline. Oopsie.
As I got older, I learned to stop doing any exercise involving jumping.
Then I started crossing my legs every time I sneezed or coughed, though I wasn't always successful at stopping the leakage.
When I started shopping for panties to absorb the leakage, I decided it would be much better to figure out how to stop having accidents. 
 Step 1: Talk to your doctor!
First, I talked with my gynecologist, who told me I was experiencing stress incontinence. She then taught me the correct way to do a kegel, an exercise to tighten your pelvic floor.
I gave it a try, but it's not easy to know if you are doing them correctly, and, honestly, I wasn't that good at being consistent with my practice.
My peezing persisted.
Research
I started reading articles regarding stress incontinence, both medical and personal stories. 
I'm putting a disclaimer here: I am not a medical doctor and have no medical background. I'm sharing my personal experience in dealing with this problem and what worked for me. 
I read about two different products that intrigued me. The first was an electric pelvic exerciser. 
This device sends electrical waves, which cause the pelvic muscles to contract and tighten.
Using this device regularly firms up the muscles that control the bladder and lessen or eliminate stress incontinence in a fairly short amount of time. 
I read many positive reviews.
I decided not to go this route because of the cost (around $150 for the one with the best reviews), and I wasn't really sure that I would use it consistently enough to get good results.
I needed something that I could easily fit into my routine.
The one I chose
The next option I looked into was Kegel Weights. These are used extensively by physical therapists and doctors to help women with stress incontinence.
These products are weighted balls or egg shapes inserted in the vagina, and your muscles contract to keep them in place as you move around.
The particular set I chose to buy has 6 silicon-covered "eggs" that increase incrementally in weight.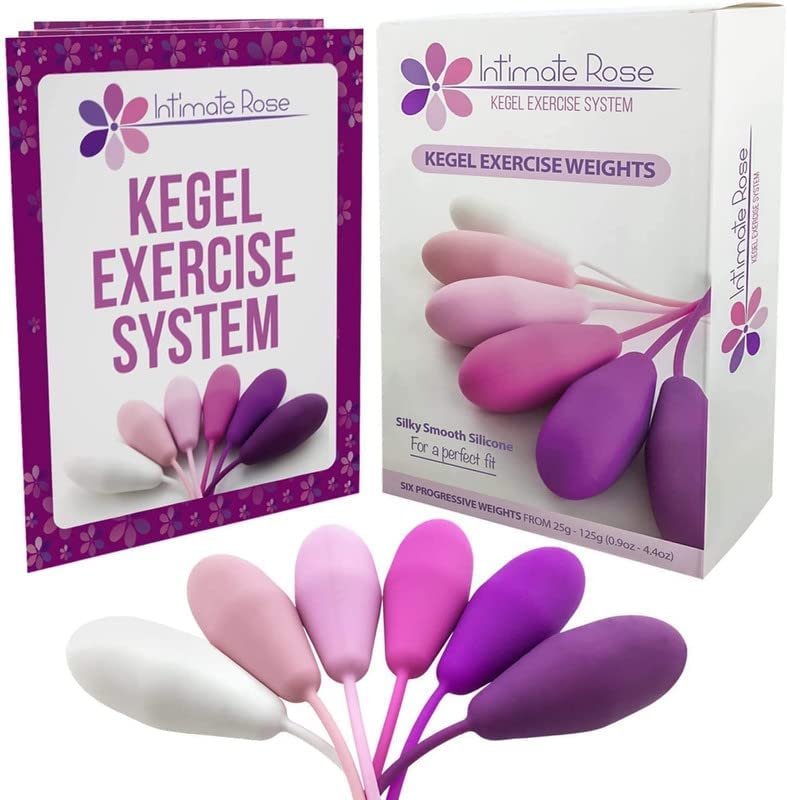 Here are the actual ones that I ordered from Amazon. 
Easy to use.
I found this system very easy to use. 
Following the instructions, I started with the lightest weight and moved immediately to the next heaviest. 
The best time I found to use them was before I got into the shower. First, I inserted the weight and then saw how long I could hold it before it started slipping. 
Once I could hold it while doing my hair and walking around, I moved to the next weight. 
Within a week, I was able to move to the third heaviest weight and started noticing an improvement in my stress incontinence. 
The jump to the next weight was much more difficult.
Consistency is key.
Like any exercise, you must stay with it to see and maintain results. 
I never truly made it to the fourth weight. I would try it, but I could never hold it through my time in the shower, much less while walking around. 
And then life happened. 
We packed up our belongings and moved. Since I thought I would be seeing my stuff within a week or two, I packed my kegel weights. 
It ended up being over 11 weeks before I saw them again!
Now, I'm back at square one (or weight three).
Lifelong commitment.
Toned pelvic muscles are a lifetime commitment, like healthy eating and exercising. 
However, if it will save you from surgery, medication, or wetting yourself, it is well worth the minimal time and cost to keep your pelvic floor strong!
You may even find that tightening things up adds a little spice to your sex life!
Don't be embarrassed!
As you can see, you are not the only one who suffers from urinary incontinence.
Please don't put your life on hold because of incontinence problems. Most forms of urinary incontinence are treatable.
More severe forms may require more than tightening up your pelvic floor, but don't let your embarrassment keep you from talking to your doctor!
If you don't mind sharing your experience with incontinence issues, please leave a comment below to let others know they are not alone.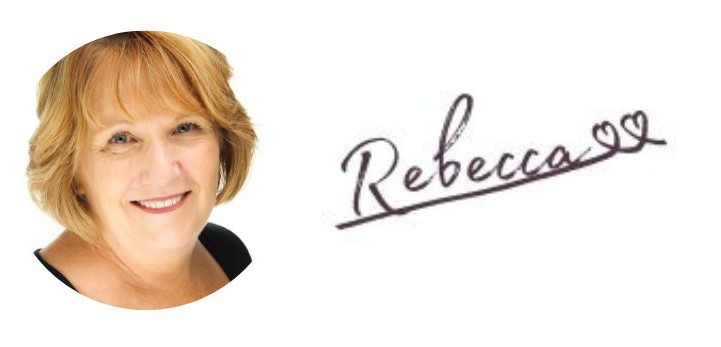 Join the conversation in our private Creative Crone Community Facebook group. Click the button below.