"Aging is not "lost youth," but a new stage of opportunity and strength." 

Betty Friedan
FREE EBOOK
This is your time to shine! I wrote this eBook to help women like you create their best life in their crone years. If you are ready to create a life you love, click the button below!
We hate spam too. Unsubscribe at any time.
Hi! I'm Rebecca Calhoun
                                                                                                                                      
I want to welcome you to the Crone Community!
I started The Creative Crone blog as a way to build a community of women like me who want to create a joyful, active retirement. 
I am on a continual quest to live my best life, even if I don't always practice what I preach. Follow along as we journey together into our crone years!  Get involved by sharing with me in the comments. I look forward to hearing your voice!
In my private membership site you will find educational resources to guide you through this new stage of life. My dream is to help other women like myself live happy, healthy and financially secure lives. 
We can all grow and learn from each other!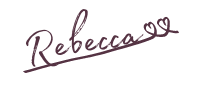 Latest Posts
Use this section to list the most recent posts on your blog on for example your home page.
5 Tips for Traveling Abroad
We are leaving soon for our first overseas trip in over four years. 
I am not the savviest world traveler, but this isn't my first trip abroad either.
However, since it has been a long time since we've traveled anywhere, I've been researching travel tips from the pros. 
I thought there might be others in the Crone Community planning trips abroad this year that might be interested in the tips I found.
So here we go:
Tip 1: Pack Light! 
Every article starts with this tip for a reason. Heed t…