"Aging is not "lost youth," but a new stage of opportunity and strength." 

Betty Friedan
FREE EBOOK
This is your time to shine! I wrote this eBook to help women like you create their best life in their crone years. If you are ready to create a life you love, click the button below!
We hate spam too. Unsubscribe at any time.
Hi! I'm Rebecca Calhoun
                                                                                                                                      
I want to welcome you to the Crone Community!
I started The Creative Crone blog as a way to build a community of women like me who want to create a joyful, active retirement. 
I am on a continual quest to live my best life, even if I don't always practice what I preach. Follow along as we journey together into our crone years!  Get involved by sharing with me in the comments. I look forward to hearing your voice!
In my private membership site you will find educational resources to guide you through this new stage of life. My dream is to help other women like myself live happy, healthy and financially secure lives. 
We can all grow and learn from each other!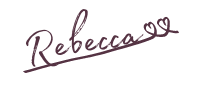 Latest Posts
Use this section to list the most recent posts on your blog on for example your home page.
How I Stopped Peezing, and You Can Too!
I like many things about getting older, but wetting myself every time I sneeze, cough, pick up something heavy, run or jump isn't one of them. 
Peezing is very common for women over 60.
Because wetting yourself after your toddler years is somewhat embarrassing, we tend not to talk about it. Unfortunately, however, urinary incontinence is very common!
Especially as we age. 
In fact:
15% of women between 40 and 49
25% of women ages 60-69
38% of women 70 and older suffer from urinary incon…
Body Confidence After 60
What is your first thought when you see a picture of yourself?
When you shop for clothes, do you look for clothing that fits your shape or flowy items to hide your body?
Are the majority of your feelings about your body positive or negative?
We often hear about teenage girls or young women's body image issues. Rarely do we read or hear about women over 60 and their struggles with body image.
Body dissatisfaction or disordered eating in midlife is often minimized, which is made clear by the l…
6 No-Fail Tips to End Procrastination
Procrastination! Just think what your life would look like if you didn't put off getting things done.
Just because you are a woman over 60 doesn't mean you have given up on long-term goals or things you want to do. 
As a wise crone, you know what you need to do, so why aren't you reaching your goals?
Does this sound familiar to you? 
Do you put off tasks and activities that you want or need to complete?
Do unfinished tasks stress your life and keep you from moving forward with fun projects …