Get the Creative Crone Self-Care Guide 
"Five Easy Self-Care Steps You Can Take Today!

Start today to nourish your body soul so you feel refreshed, & alive!
Just enter your name and email so I know where to send it
We hate spam too. Unsubscribe at any time.
Hi! I'm Rebecca Calhoun
                                                                                                                                      
I want to welcome you to the Crone Community!
I started The Creative Crone blog as a way to build a community of women like me who want to create a joyful, active retirement. 
I am on a continual quest to live my best life, even if I don't always practice what I preach. Follow along as we journey together into our crone years!  Get involved by sharing with me in the comments. I look forward to hearing your voice!
In my private membership site you will find educational resources to guide you through this new stage of life. My dream is to help other women like myself live happy, healthy and financially secure lives. 
We can all grow and learn from each other!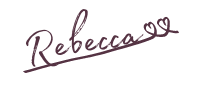 "Aging is not "lost youth," but a new stage of opportunity and strength." 

Betty Friedan
Latest Posts
Use this section to list the most recent posts on your blog on for example your home page.
What You Need to Know about the Physical Effects of Anxiety
I started suffering from anxiety in my early twenties. I married and moved away from home for the first time when I was 20 years old. After my husband finished college, we moved to the east coast, about 1200 miles from home.
The first couple of years it was exciting! We didn't have children, and we spent every weekend and vacation exploring up and down the coast.
But about 3 years into living there, I started to experience panic attacks whenever my husband was traveling, and I was home alone. …
Ancient Techniques to Quiet Your Mind
For millennia, people have sought methods to quiet their minds.
Long before modern technology introduced new distractions into our lives, humans have pursued inner peace. Life seems to be moving faster and crazier than ever before.
If you're seeking a method to quiet your mind and achieve inner peace, these four ancient techniques have proven effective even by today's standards.
Practice Meditation
Practice breathing meditation. Breathing meditation is a simple and effective method fo…
The Meditative Path to Changing Daily Habits
It's natural for your brain to operate on autopilot sometimes. If you had to stop and think about each daily decision, it would be difficult to get much done.
That's one reason why habits are so important.  
Habits are also automatic, and repetition makes them stronger. As long as your habits contribute to your wellbeing, that's a formula for success.
However, your habits can hold you back if they clash with your true interests. Changing a habit can be challenging, but practices like meditati…